We'll call this glamorous chic balanced with masculine touches. Bold wallpapers were a must and the starting point for each room. A cozy and approachable living room opens to the kitchen with seating for 14!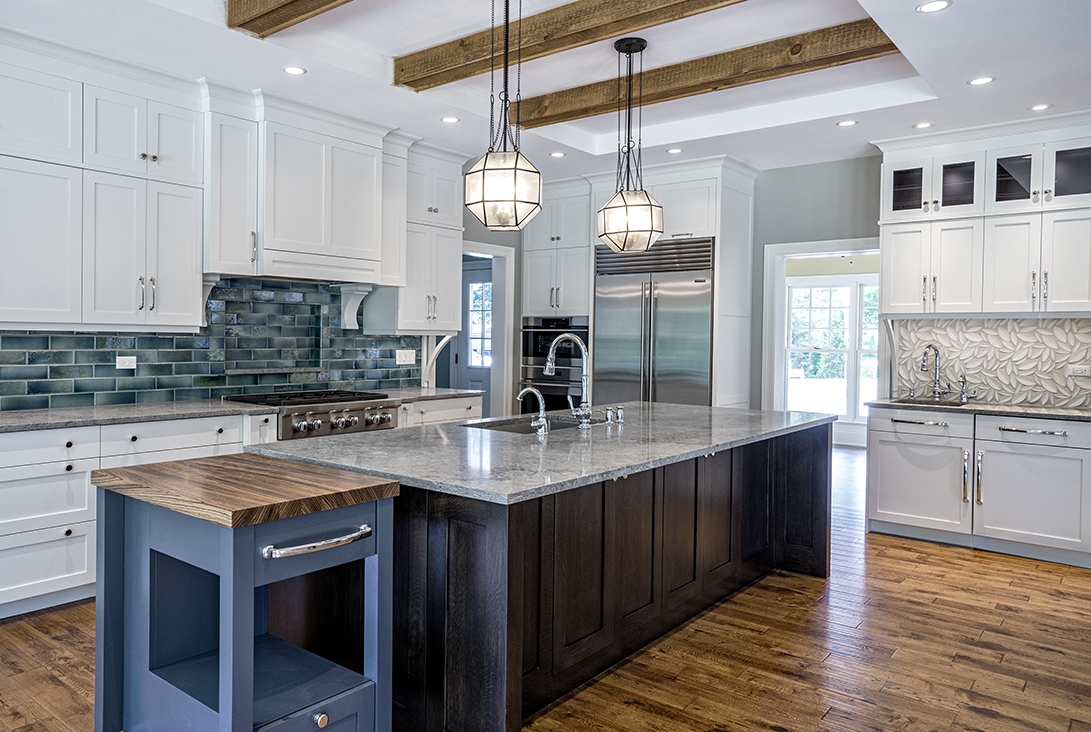 a forever home
with natural accents
Rich grained woods, one-of-a-kind hand-glazed tiles, and natural wood beams create a warm, luxurious house for this family to grow into.
Put us on the guest list for a party at this fun Chicagoan's double-wide brownstone with a breathtaking rooftop view of the skyline.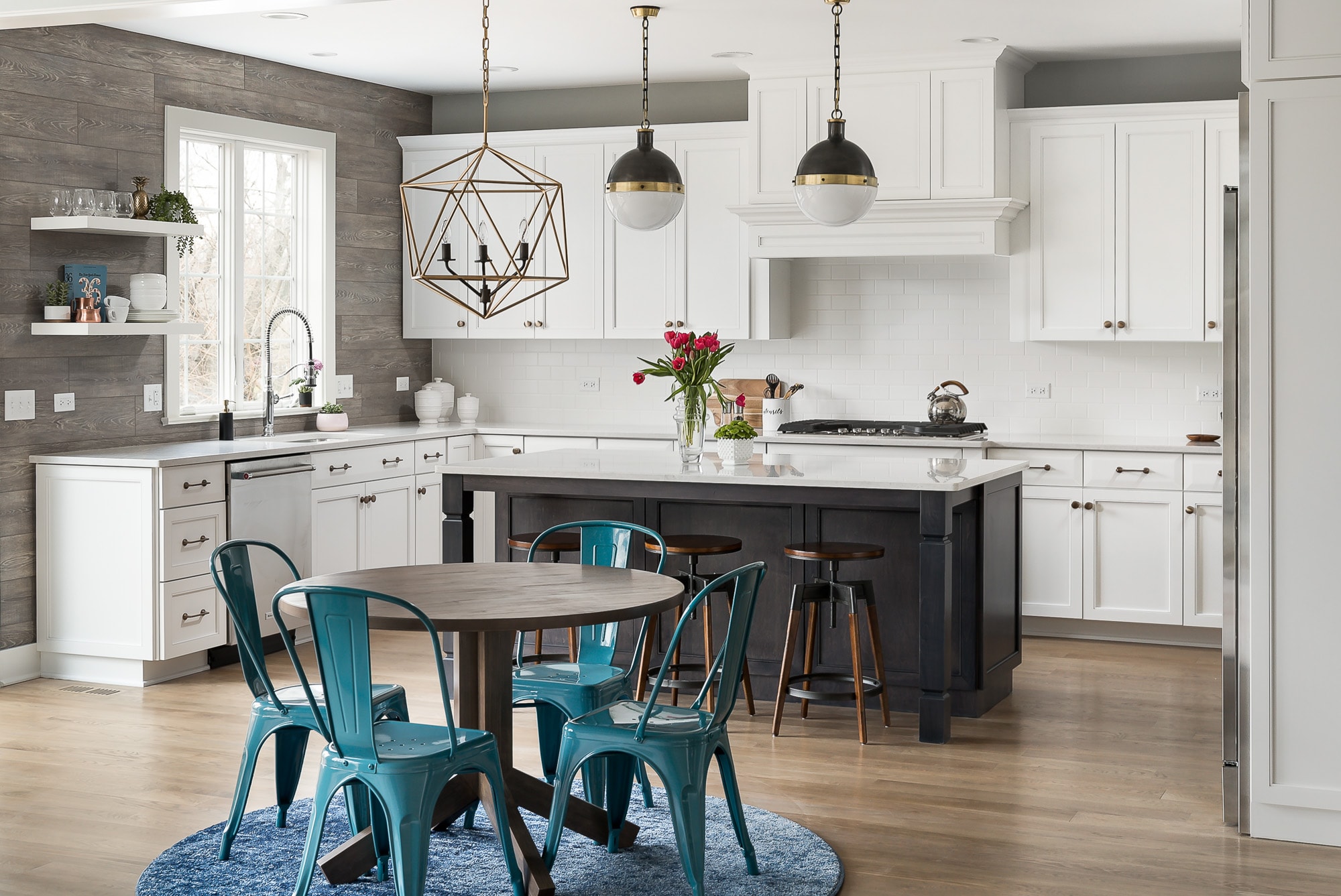 New Construction + Personality
At this new construction house we planned a timeless home and showcased personality in all the right areas. The grand ceilings, crisp white kitchen, and natural matte wood finishes balance with the statement light fixtures that set the ambiance.
Leather sofas, a reclaimed wood wall, and impactful lighting make each room special.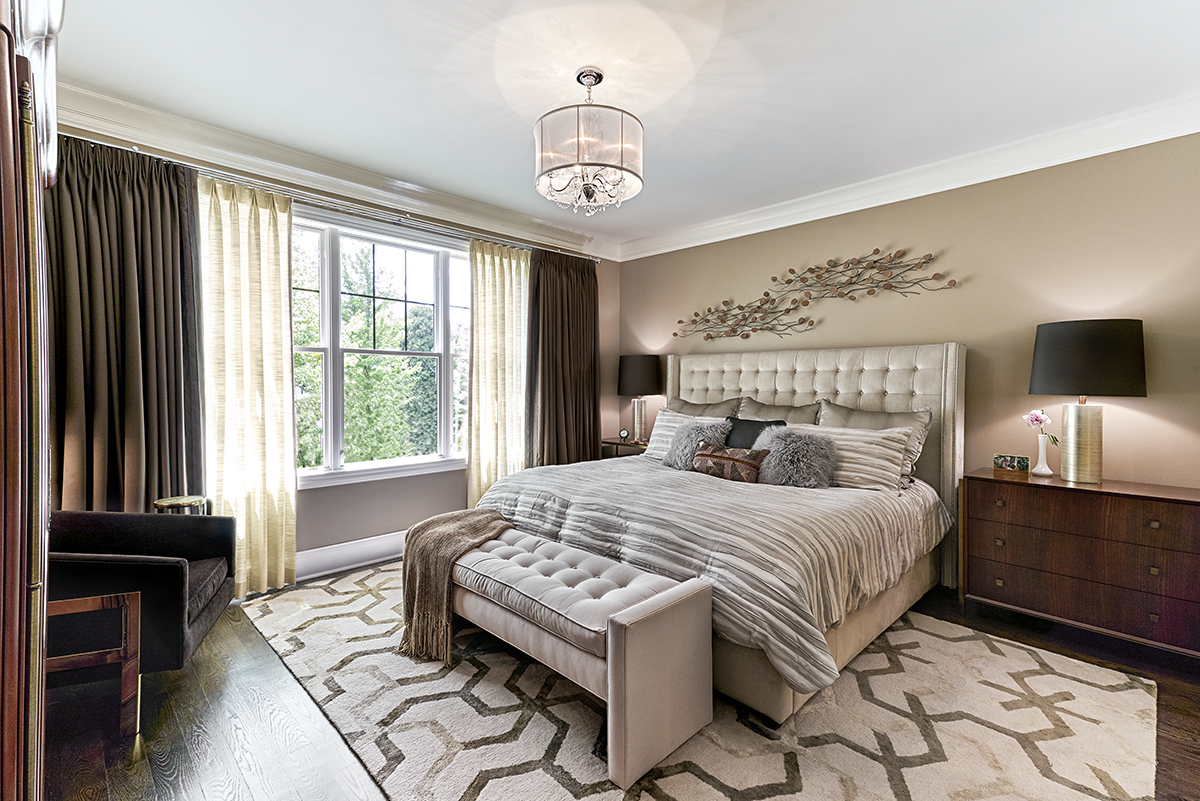 We began with our client's beloved art collection and designed around it. Carefully collected neutrals, European textiles, and muted colors make for a sophisticated and timeless home.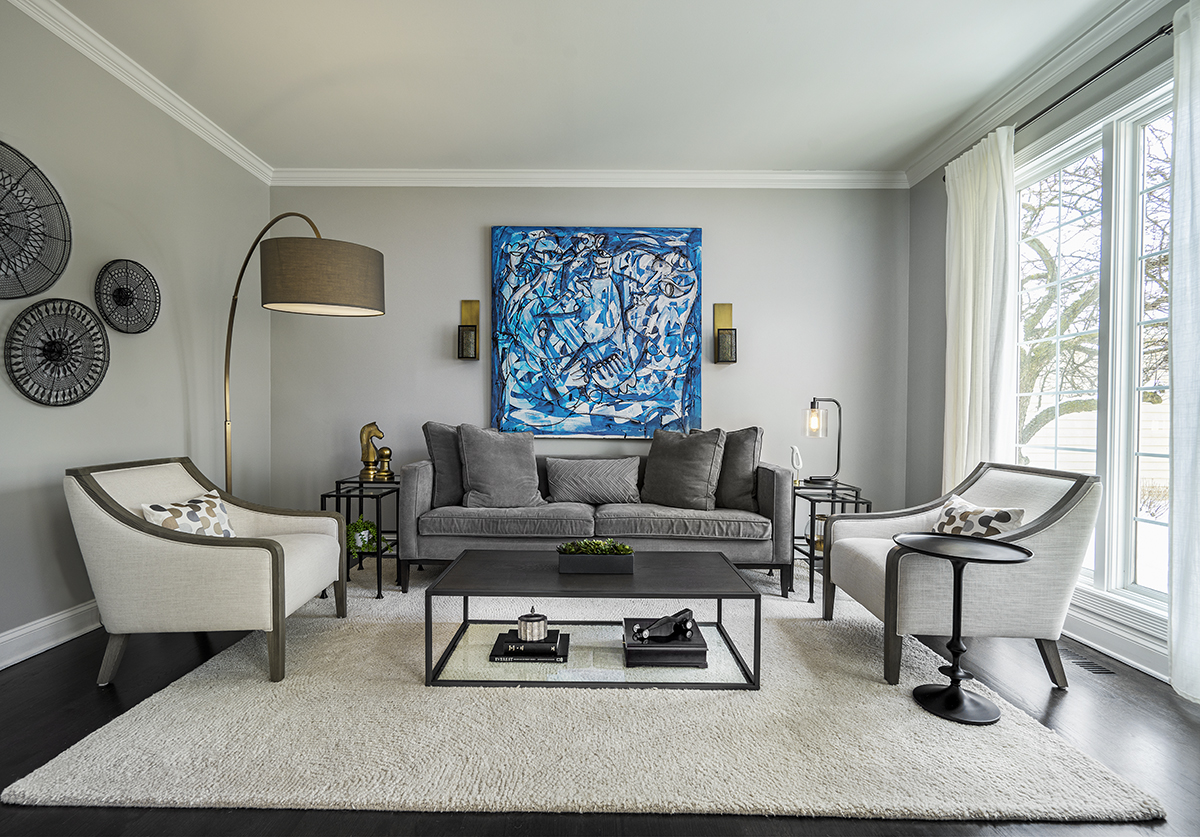 This house serves as the family's hub for daily hustle and bustle but transforms when they host the hottest bourbon tastings.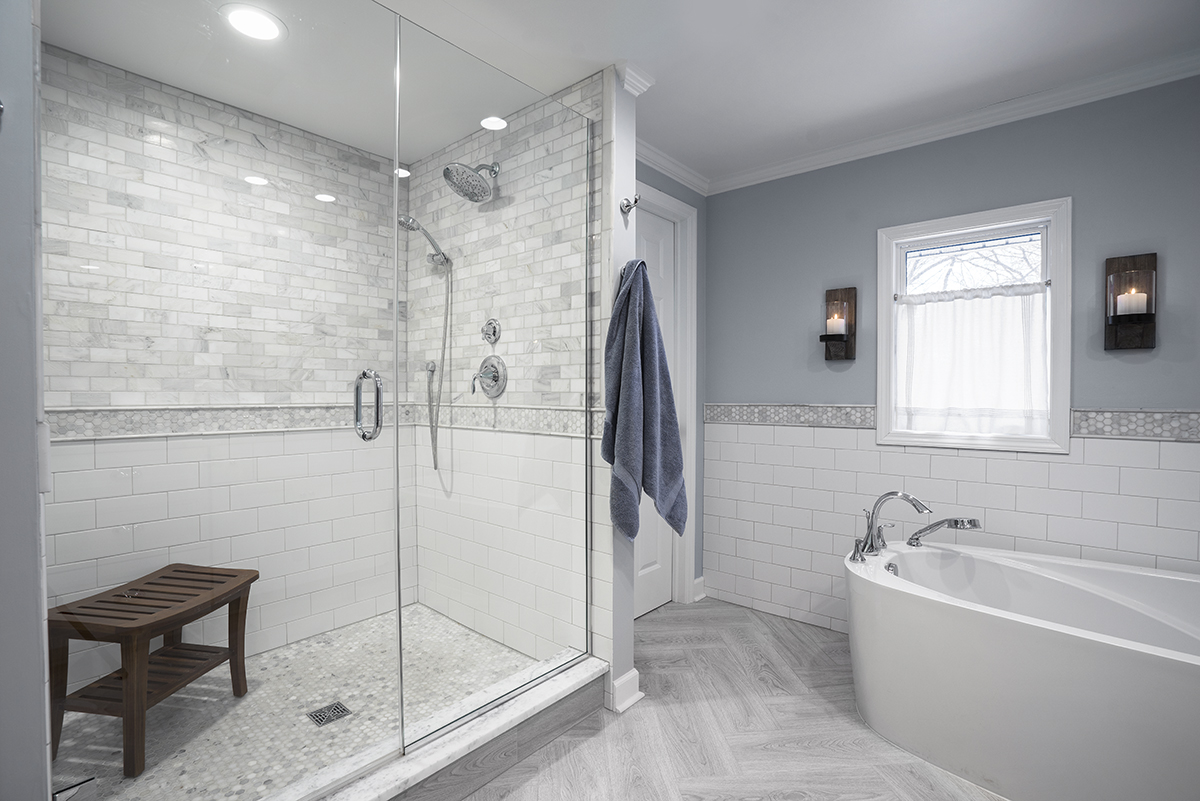 We used shades of gray and white for a clean, rich, and luxurious master suite. Wood look tile floor laid in a herringbone pattern is the right balance of a timeless pattern with a modern material.
Entertaining kitchen for empty nesters
A large kitchen open to the great room makes for great parties. Natural wood, raw materials, and white granite countertops are offset by the oversize island painted in a daring blue color.
Feast your eyes on my designs for these hotel lobbies, rooms, restaurants, and spas from around the world. This represents the individuality and excitement we bring to each and every project.

See more →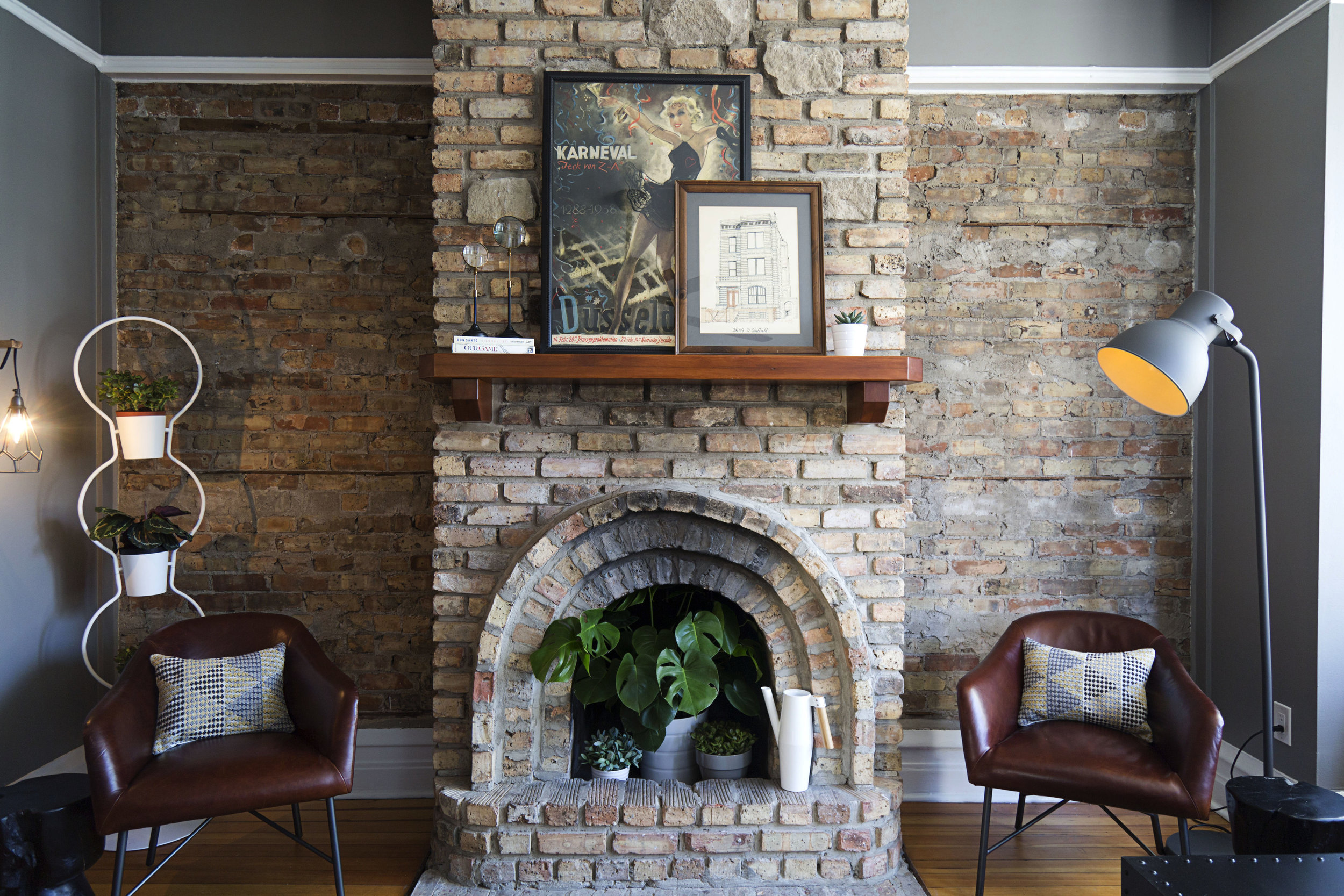 air BNB & SHORT TERM RENTALS
Do you have a property you are looking to rent? We took these properties from a reasonable profit margin to ones that earned well beyond expectations. Proof that great design helps sell your space and receive great reviews.

See more →